To Flirt or Not to Flirt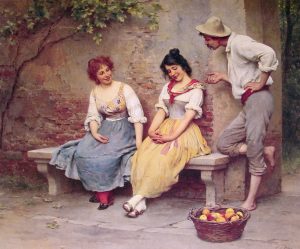 My sisters and I once read in a women's magazine that girls are taught flirting from their mother's knee. That one made us laugh.
Our mother was a staunch Catholic New Englander. She'd sooner knee us from behind than teach us to flirt. Besides, I'm pretty sure she didn't know how herself.