FAQ's
FAQ's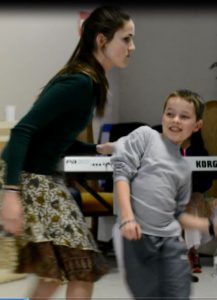 When would you have this party? How about your next family reunion? Or as a theme birthday party? Put it on at your school or homeschool co-op. Kids are big fans. Susie has always done it as a parish event celebrating the Feast of Bardmas – Shakespeare's birthday, or on a March Sunday in Lent – Beware the Ides of March – to relieve cabin fever. You could stage it anywhere, even in your own backyard on a midsummer night.
How much is it? $24.99 gives you access to everything, delivered to you electronically for printing. After that, you can reuse it as often as you like.
Does everyone at the party have to pay? Nope! Just like buying a mystery dinner party package, only the host pays. The guests do not.
How much lead time do you need to prepare the party? Send out invitations at least a month in advance so people can mark their calendars. 
Can't I just put this party together myself? Yes and no. Just getting all the Shakespeare into usable form takes hours days. When you use Susie's material you not only save yourself a boatload of time and energy, you get access to her directions, summaries, original prologues, spoofs, invitation, and logo. (Ain't he cute?)
What age level is this for? All of Susie's parties have had old performers, young performers and in between performers. Kids are huge fans. Great for families. Young adults clubs. Senior activities. Schools and homeschool co-ops.
Do you have to be good at Shakespeare? Nope! That's the beauty of the party. It's just like karaoke. You can be great at it or just abysmally bad at it and it's still a great time. I've seen people who hung back at first go up and perform again and again. They can't get enough of it. Shy people too!
Any more questions? Contact Susie!