Throw a Shakespeare Party!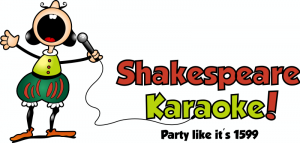 "This is MY cup of tea!" 

Joseph Pearce, best selling author and host of EWTN's "The Quest for Shakespeare."
Watch the one minute trailer below!
Ready to have your own rollicking revels?
Just like hosting a mystery party, you get everything you need:

Hours of speeches and scenes gleaned from Shakespeare – for every level of ability.
Scene summaries to help you set up the scene in seconds!
Original prologues and spoofs to get the party rolling.
Party invitation and logo.

Step by step directions to throw a successful party.

All delivered to your inbox for only $15.99!
Questions? Contact Susie